HOME l ABOUT US l  MEET ELDER PASS  l PRAYER REQUEST l  MAKE A DONATION  l  CONTACT US  l  ORDER OF SERVICE



Copyright © 2009 Christ Is The Answer Ministries Inc.

All Rights Reserved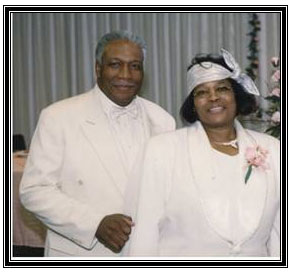 The Christ Temple Church of God in Christ (named at that time Willows Springs COGIC) had its beginning in the late 1930s, when the late deacon Eddie L. Smith Sr. and family moved from Rossville, TN to Holly Springs.  Since there was no Church of God in Christ in Holly Springs at that time, they rented a building from Mr. S. K. Philips and began having services.  The Saints later purchased this small frame building from Mr. S. K. Philips and family that was formerly a dance hall called the Willow Springs Dance Hall.  After the purchase, the Saints renamed it The Willow Springs COGIC.

Over the years, the Church has had several pastors: Elder James Lee was the first pastor; after him, Elder T. B. Copprue (the Church was remodeled under his leadership); then Elder Marlin Upshaw.  The Church was remodeled again and bricked under the leadership of Elder Marlin Upshaw.  Elder Marlin Upshaw later became the pastor of Greater Mt. Zion COGIC, in Marks, MS.

Elder Albert Pass had started a Church in Holly Springs, and named it Faith Mission COGIC, in an old Lodge House on Bonner Street.  But, since Elder Upshaw was no longer the pastor of Willow Springs COGIC, Bishop B. S. Lyles asked Elder Pass to fill that position.  Elder Pass accepted and merged the two Churches.

Elder Albert Pass was appointed as the pastor of Willow Springs in 1969, by the late Bishop B. S. Lyles, who was the Jurisdictional Bishop at that time.  The Church experienced considerable growth under Elder Pass' leadership.

After a few years as pastor, Elder Pass said to the Saints that he didn't see any willows or springs around the Church, and that Willow Springs didn't have any spiritual significance.  So, several possible names for the Church were presented to the Saints, they chose Christ Temple.

By Elder Pass conducting revivals in the Church, tent crusades, street meetings, and having the media ministry, many souls were added to the Church.  It became necessary to have a larger place to worship.  In one tent crusade alone, 46 souls were added to the Church.

So, in 1990, we were blessed to build a new and larger edifice.  It was built by carpenters who are members of Christ Temple—for less cost than outside carpenters would have built it.  The Saints were very thankful.

Shortly, after the Church was finished, our own Bishop T. T. Scott, Prelate of the Northern Mississippi Ecclesiastical Jurisdiction of the Churches of God in Christ, came and dedicated it.  The seating capacity of Christ Temple is 650.  The Church has continued to grow spiritually and numerically.